About Us
For 25 years, Framing Success has been handcrafting superior quality custom-embossed diploma and certificate frames. We serve over 2,800 universities, colleges, corporations, government agencies and professional organizations internationally, so you're sure to find matching frames for all of your achievements.
Framing Success is a member of the Professional Picture Framers Association (PPFA) and the Fine Art Trade Guild (FATG). We adhere to internationally recognized framing standards and handcraft our achievement frames to enhance, protect and display your valuable documents for years to come.
We are a Division of Herff Jones, A Varsity ACHIEVEMENT Brand. Herff Jones is an industry leader in helping individuals and institutions recognize and celebrate achievement.
At Framing Success, we are dedicated to the preservation of our environment. Visit Our Environmental Commitment to learn more about our eco-friendly facility design, products and more.
Watch Our Video to See How Our Frames are Made: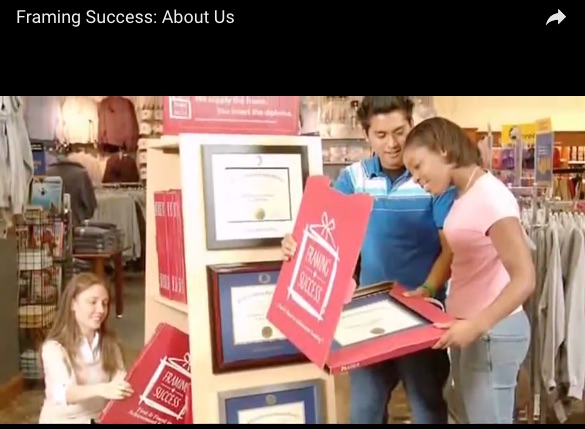 Contact Us
Headquarters:
Taylor Farms Commerce Park
2556 Horse Pasture Road
Virginia Beach, VA 23453
Business Hours: Monday-Friday 8:30am-6pm EST
1-800-677-3726
Local: (757) 689-3000
Fax: (757) 689-3002 or 1-800-576-3726
Email: fsinfo@framingsuccess.com
For more information about Framing Success products and services, request a brochure.